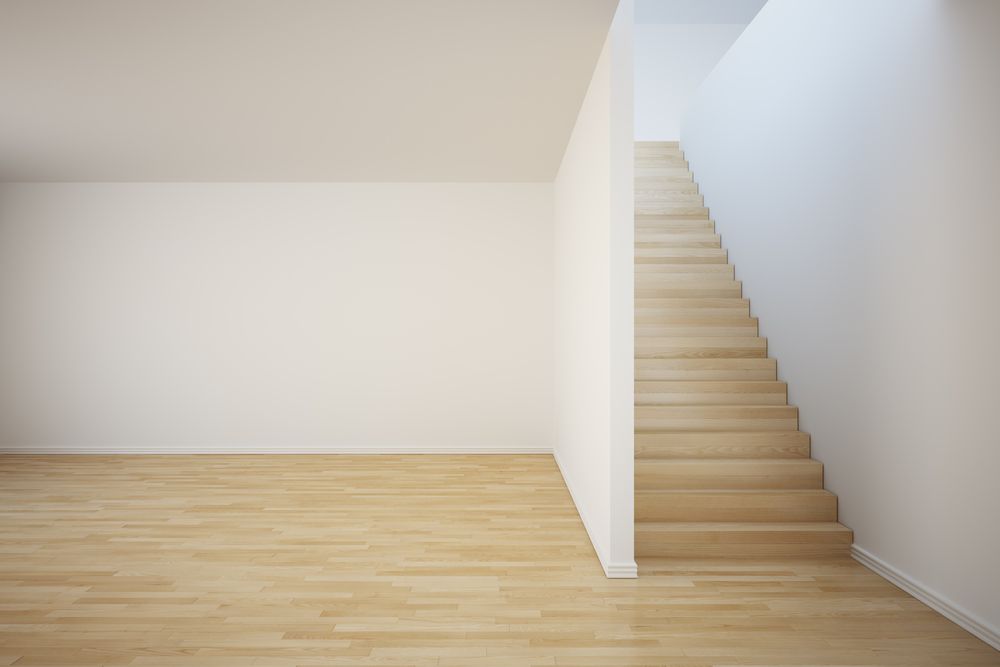 SERVICES
Are you unable to decide whether you need a cheap and cheerful sand-and-polish, or a complete restoration of your wooden flooring in Isleworth? Are you confused about which treatment is most appropriate for it? Here's a summary of the services available from the Isleworth floor sanding experts to be getting on with.
Contact us so we can arrange a free on-site assessment, at no obligation, and we'll then be able to recommend the correct treatment to bring your wooden floor to brilliant life.
FLOOR SANDING
Floor sanding was one of our core services when we started out 20 years ago and it is still immensely popular with our customers in Isleworth. The Isleworth floor sanding and finishing team will arrive at your property and use state-of-the-art, dust-free sanding machines to strip away the dirty top layers of wood to leave the fresh underlying wood exposed. After that, it's just a matter of applying one of our eco-friendly finishes to get the effect you're after and a gorgeous new wooden floor. ​
WOOD FLOOR RESTORATION
When it has been hidden under a heavy carpet for possibly decades, a wooden floor can't be expected to be fit for polite company! If you're a business, that tatty wooden floor could send out all the wrong messages too, making a bad first impression to potential clients. It needs to be coaxed back to life and we have a range of different services to do this. We have extensive local experience of dealing with all sorts of wooden flooring in Isleworth and know exactly how to treat each one to bring out the best in it.
WOOD FLOOR REPAIR
Wood floor repair in Isleworth covers things such as filling in gaps between boards with eco-friendly resin and silicon fillers, replacing damaged tiles and boards from sustainable sources and securing sub-floor layers. All these tasks are necessary preliminaries to sanding the floor and then applying an eco-friendly finish of your choice.​
WOOD FLOOR STAINING
​

Wood floor staining is a very popular option for the finish, which will transform your tired old wooden floor to its final pristine state. Our stains are eco-friendly and free from toxins and there's a great range of colours to choose from to achieve different effects. Warm, golden glows usually work best in living rooms, for instance, whilst vibrant colours are favoured for kids' bedrooms, but the choice is, of course, entirely yours. ​
WOOD FLOOR FINISHING
​

The finishing phase of wood floor renovation in Isleworth comes after the repairs and sanding have been completed and it gets your flooring into its final state. With a fabulous, eco-friendly range of lacquers, varnishes, stains and waxes to choose from for different tastes and purposes, you can create any effect you want and protect your floorboards from wear and tear at the same time. Varnishes, for example, form a good seal for floors in high-spillage areas like kitchens, whereas a wax and polish may be better to create a romantic, comforting glow in a bedroom or lounge area.
PARQUET FLOOR SANDING
If you have some parquet flooring in your property, most probably in the hallway, then consider yourself fortunate because it's back in fashion! Parquet flooring needs delicate attention to restore it back to its former glory. This should be left to the Isleworth TW7 parquet floor sanding experts, because just attacking it with a sanding machine will most definitely not work! It requires the gentle touch.
PARQUET FLOOR RESTORATION
Old parquet flooring is often in such a poor state of repair that missing and damaged tiles need to be replaced. The bitumen compounds that were usually used to fix them to the floor decades ago are very tough to deal with, but our expert parquet floor restoration team can remove this sticky mess and use modern adhesives to get the floor back into sparkling condition for you. The Isleworth parquet floor restoration team will leave you with a floor to be proud of.
PARQUET FLOOR REPAIR
​

Carrying out minor repairs to a patch of parquet flooring is a demanding and painstaking process because of the delicacy of the individual tiles and the changes that have taken place in adhesives technology over the years. Allow the Isleworth parquet flooring repair team to do a great job for you and restore your precious parquet to its original condition.
WOOD FLOOR POLISHING
A wooden floor that we've previously repaired, sanded and finished will sooner or later start to fade as people and pets basically abuse it, albeit not with any malign intent! When 'wear and tear' starts to dull your floor, you can bring it back to sparkling life with a simple sand and polish service every couple of years. Contact us to find out more on this and other wooden flooring matters in Isleworth.
​GAP FILLING: RESIN, SLIVERS AND SILICON
​When gaps appear between individual boards you'll end up with creaks, groans and other irritating noises. More seriously, you energy bills will shoot up as draughts develop, especially in ground floor rooms. We fill them with eco-friendly silicon and resin products to make the floor nice and solid ready for sanding and finishing.​
WOOD FLOOR MAINTENANCE
​You need to maintain your new floor by having it expertly buffed and polished every two years or so, depending on traffic, so it stays looking fantastic. Contact us to find out more about our floor maintenance services and to book an appointment.
COMMERCIAL FLOOR SANDING
​If you have a fabulous, shiny area of wooden flooring in your Isleworth offices you'll impress visitors with your clean efficiency. We can work around regular office hours to renovate your flooring and create that special corporate feel that helps inspire commercial confidence. Remember, first impressions count so make it a good one with a sparkling wooden floor.​
SCHOOL FLOOR SANDING
Our specialist floor sanding teams in Isleworth are used to dealing with miles of school flooring, working during school breaks to minimise disruption and getting it ready for the new term. We have the experience and equipment to meet the tightest deadlines with minimal inconvenience.
​

FINISHES AND SEALS
Our eco-friendly finishes and seals are selected to bring out the very best in your Isleworth wooden flooring. We choose the right ones for your particular type of wood to give you the finished look you dreamed of.​